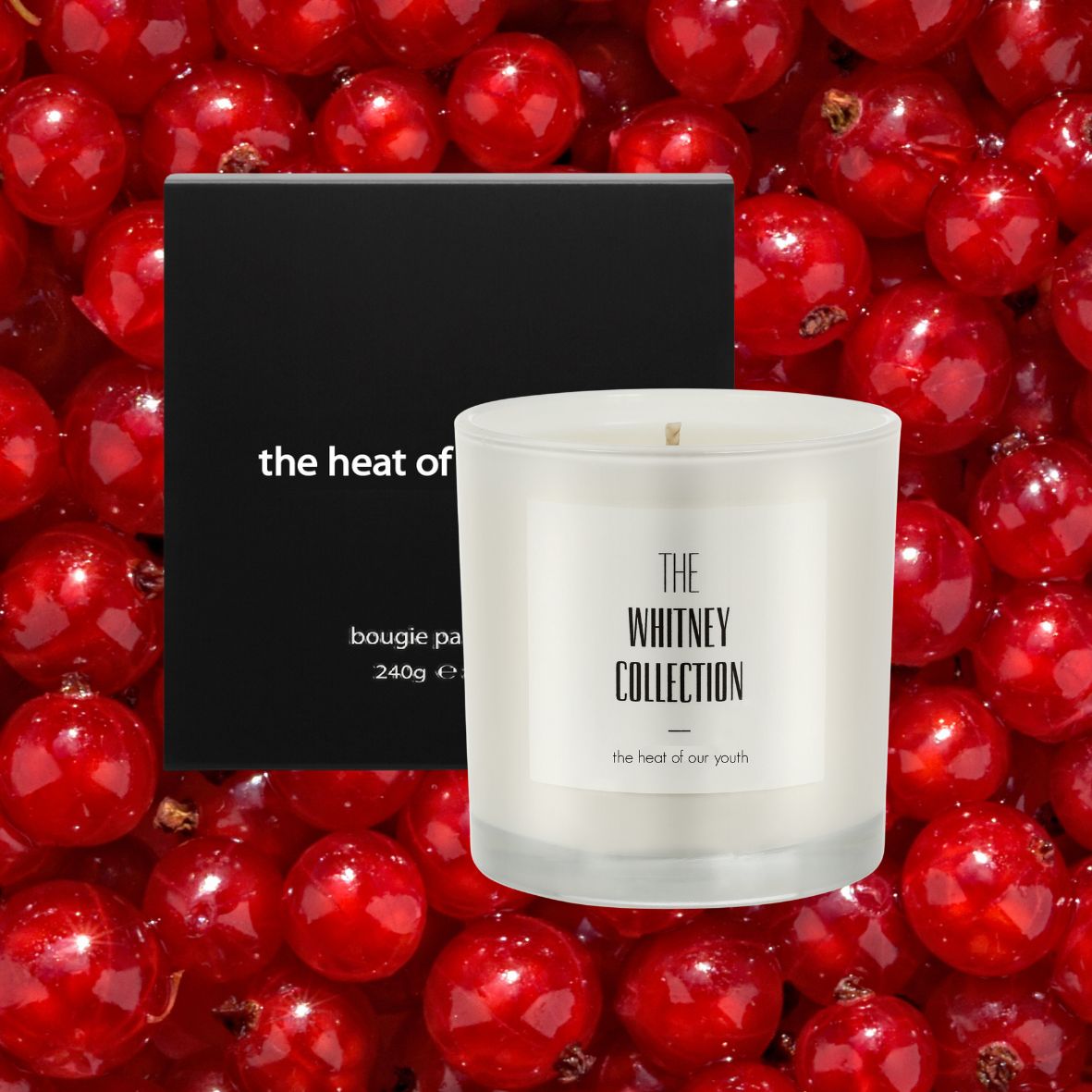 A HOLIDAY FAVORITE
It's time to turn up the heat.
Discover our best-selling scent 'The Heat of Our Youth' that carries the nostalgia of a young and vibrant summer love in the city of Los Angeles. Each flicker emanates notes of red and black currant berries, a memoir of sweet and timeless allure.
SHOP NOW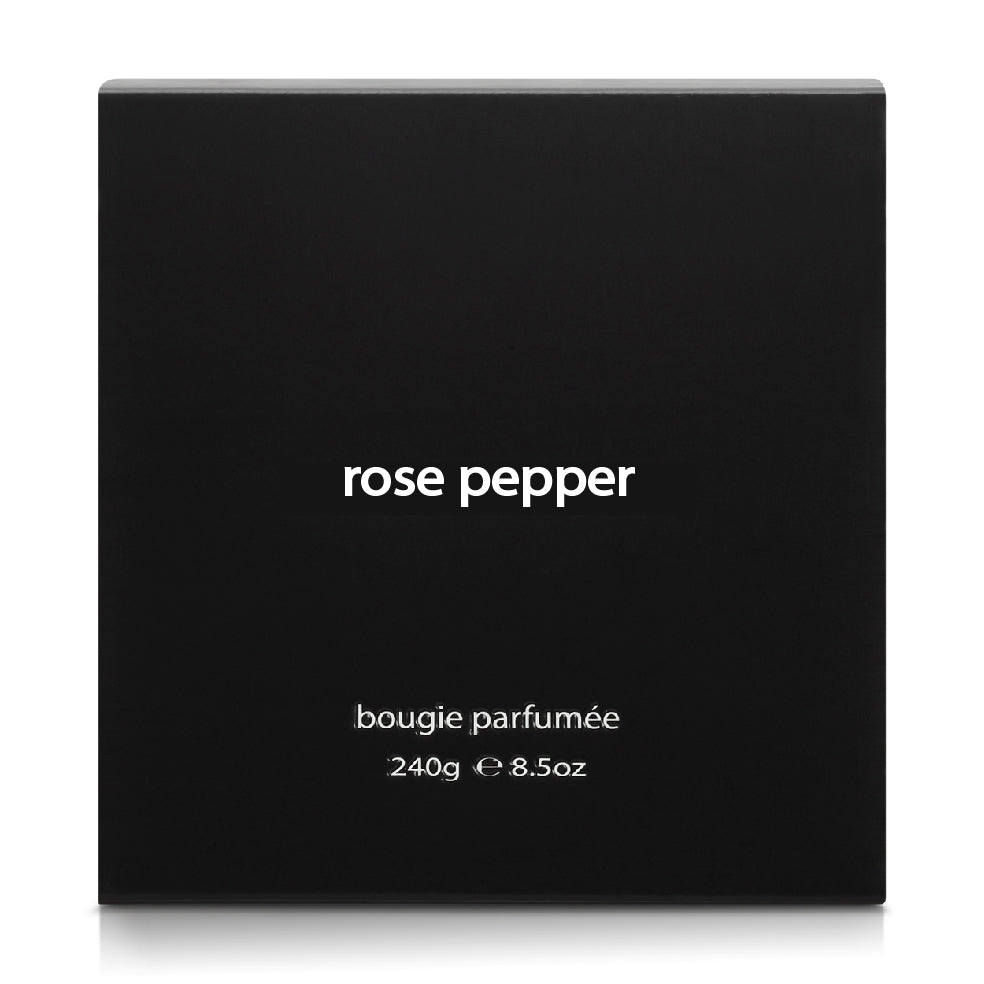 ROSE PEPPER
Whitney's favorite candle, Rose Pepper is a classic rose aroma with a bit of a bite. Imagine yourself strolling through Jardins des Tuileries in Paris in the 1920s, but then make it more vintage. Fresh rose petals combined with a cozy, peppercorn spice will keep you dreaming well into the night.
Scent Notes: Rose Petals & Peppercorn
Share
View full details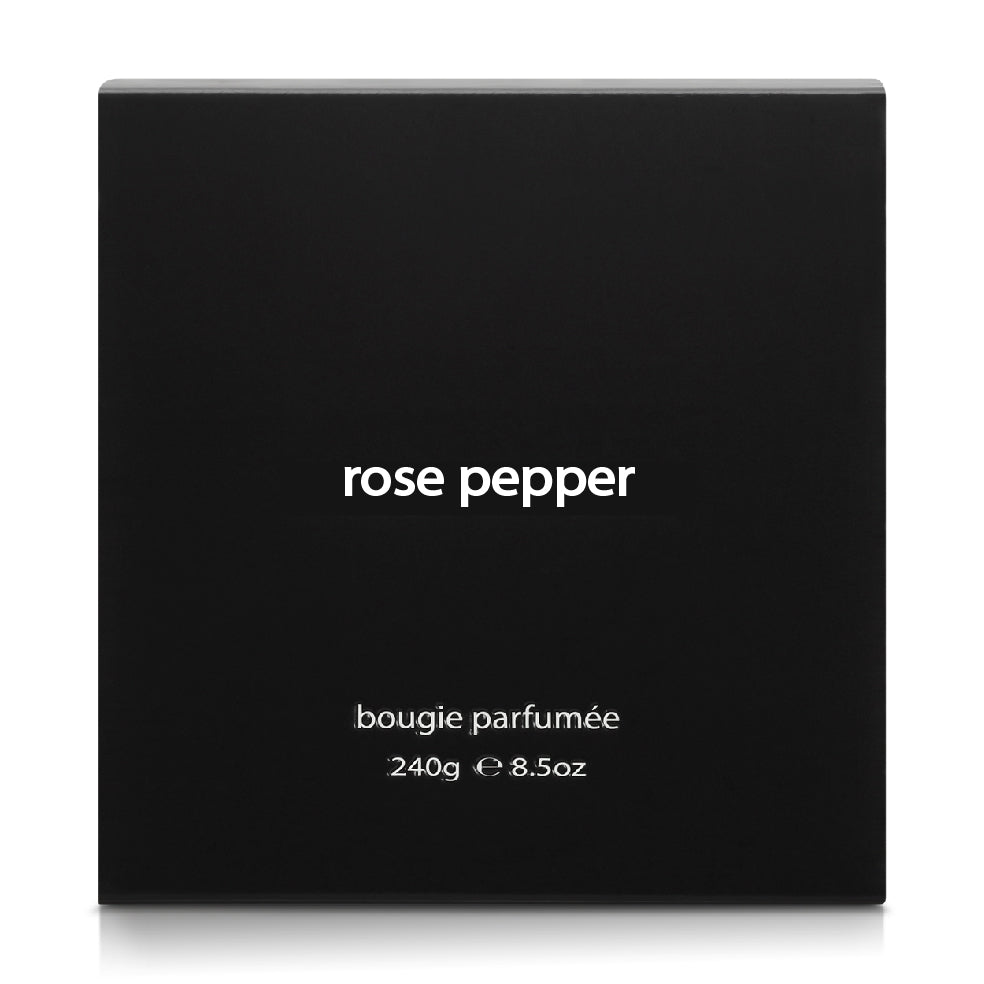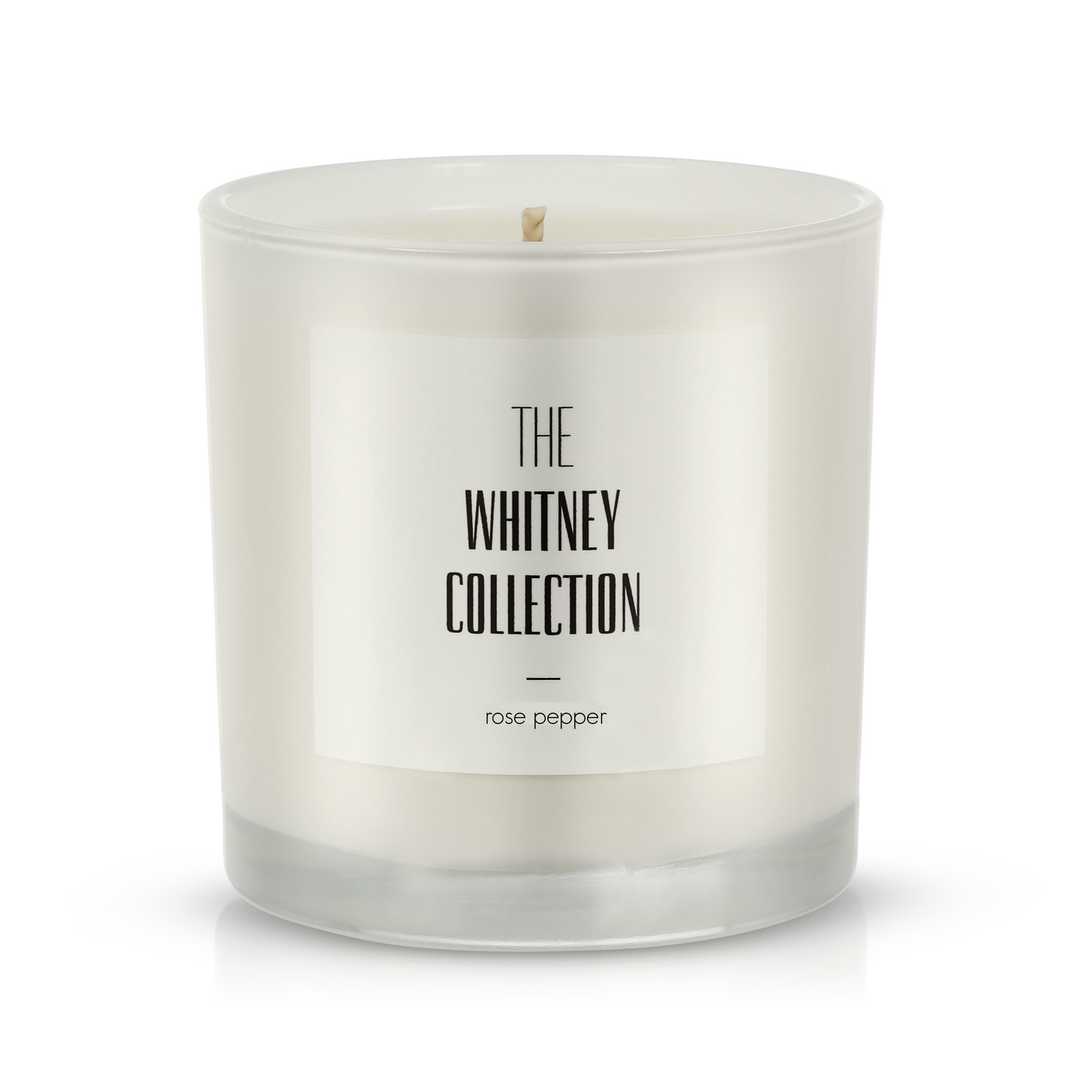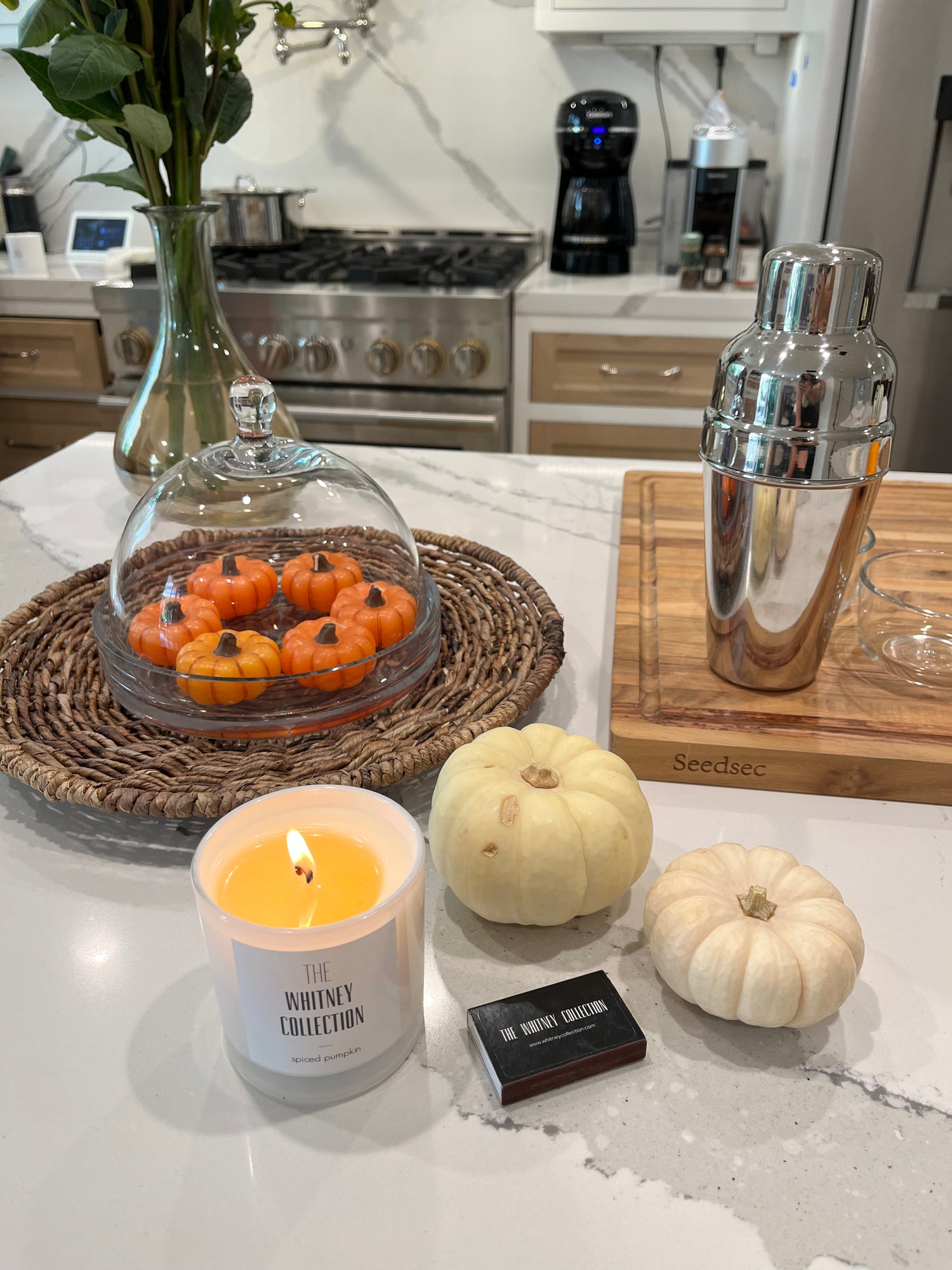 BEHIND THE SCENES OF SPICED PUMPKIN
Take a peek inside our Spiced Pumpkin limited edition candle and the story behind the scent.
In our very first episode of "Whipping It Up with Whit", CEO & Founder, Whitney invites a special guest to design a drink concept for the holidays inspired by her Jamaican heritage and her love of the holiday season.
WATCH THE STORY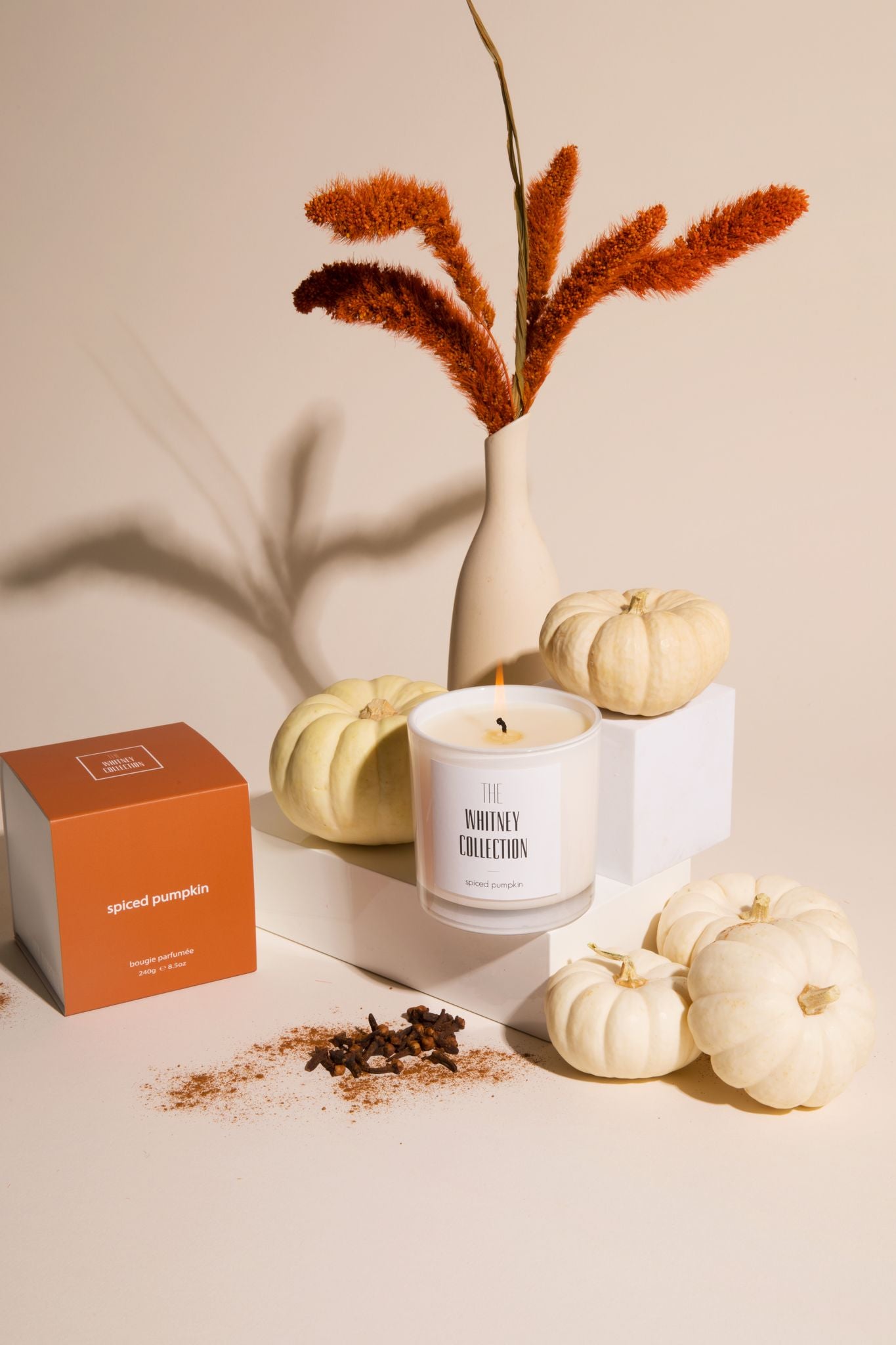 SPICED PUMPKIN (Limited Edition)
This rich, playful blend of autumn's favorite aromas will awaken childhood memories of laughter and baking in the kitchen. Spiced Pumpkin is the magical memory of a fleeting season that always ends too soon.
Scent Notes: Pumpkin, Rum, Cinnamon, Nutmeg, Cedarwood, Clove Leaf, Lemon.
Text block
Share
View full details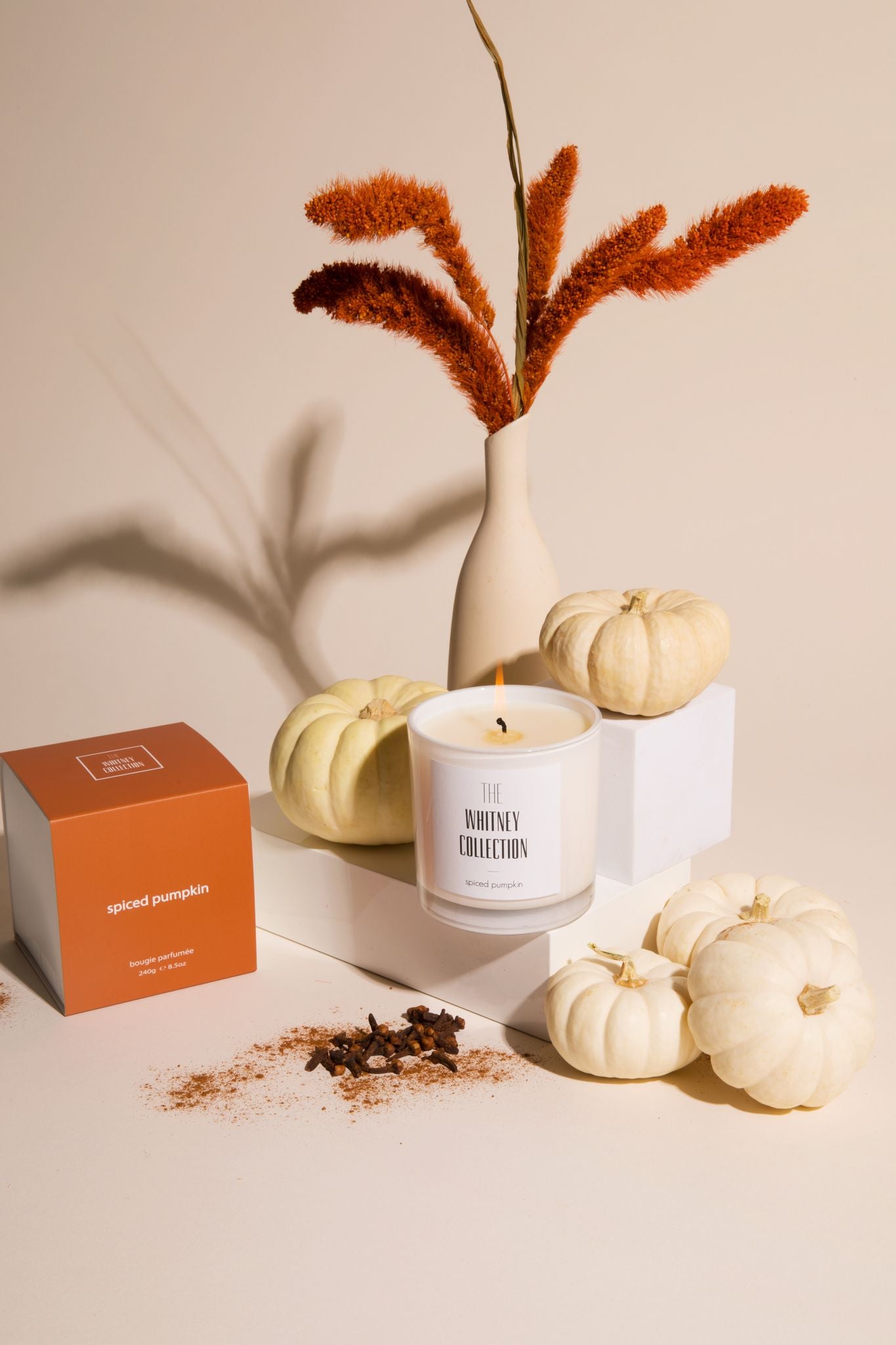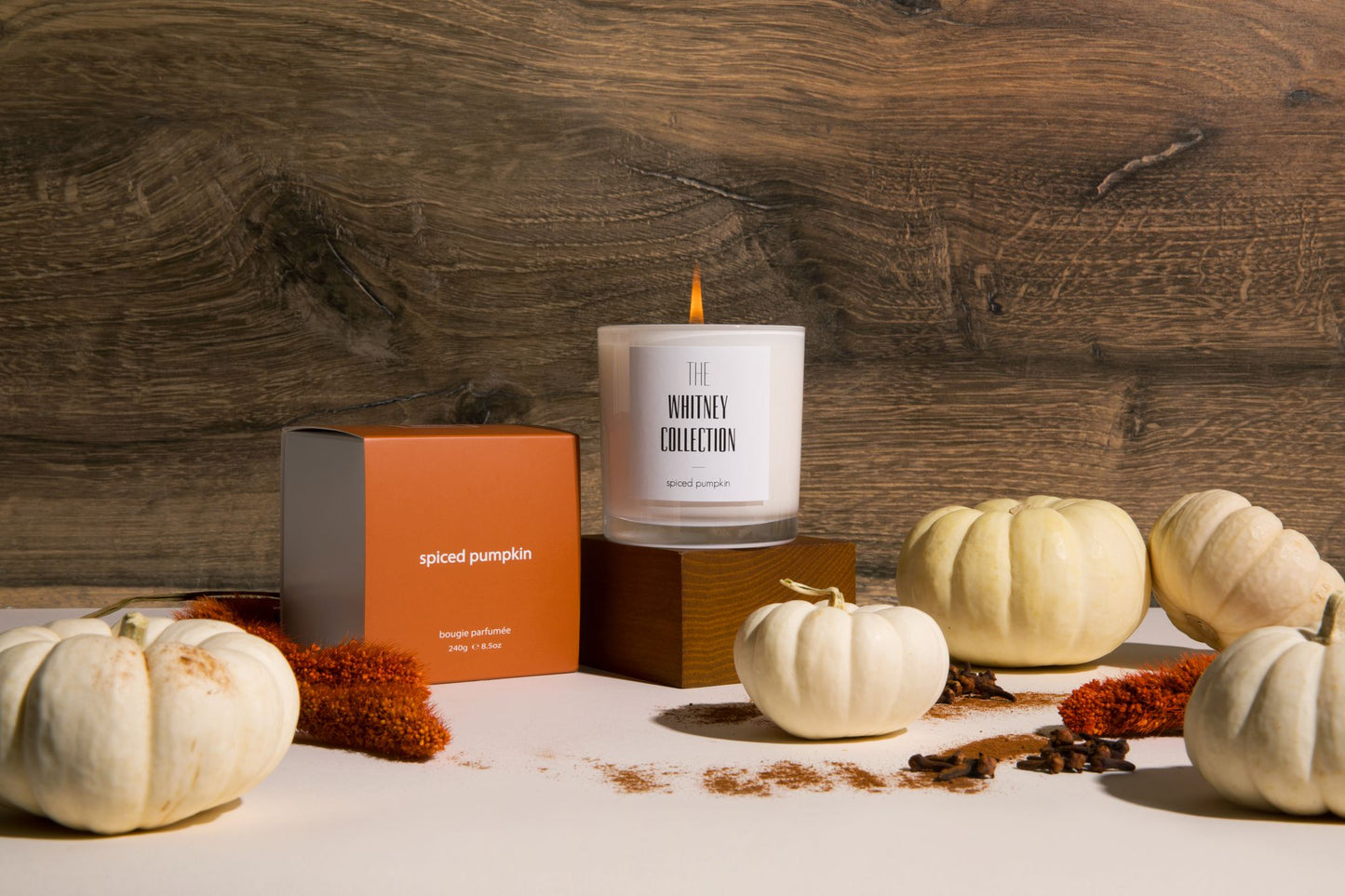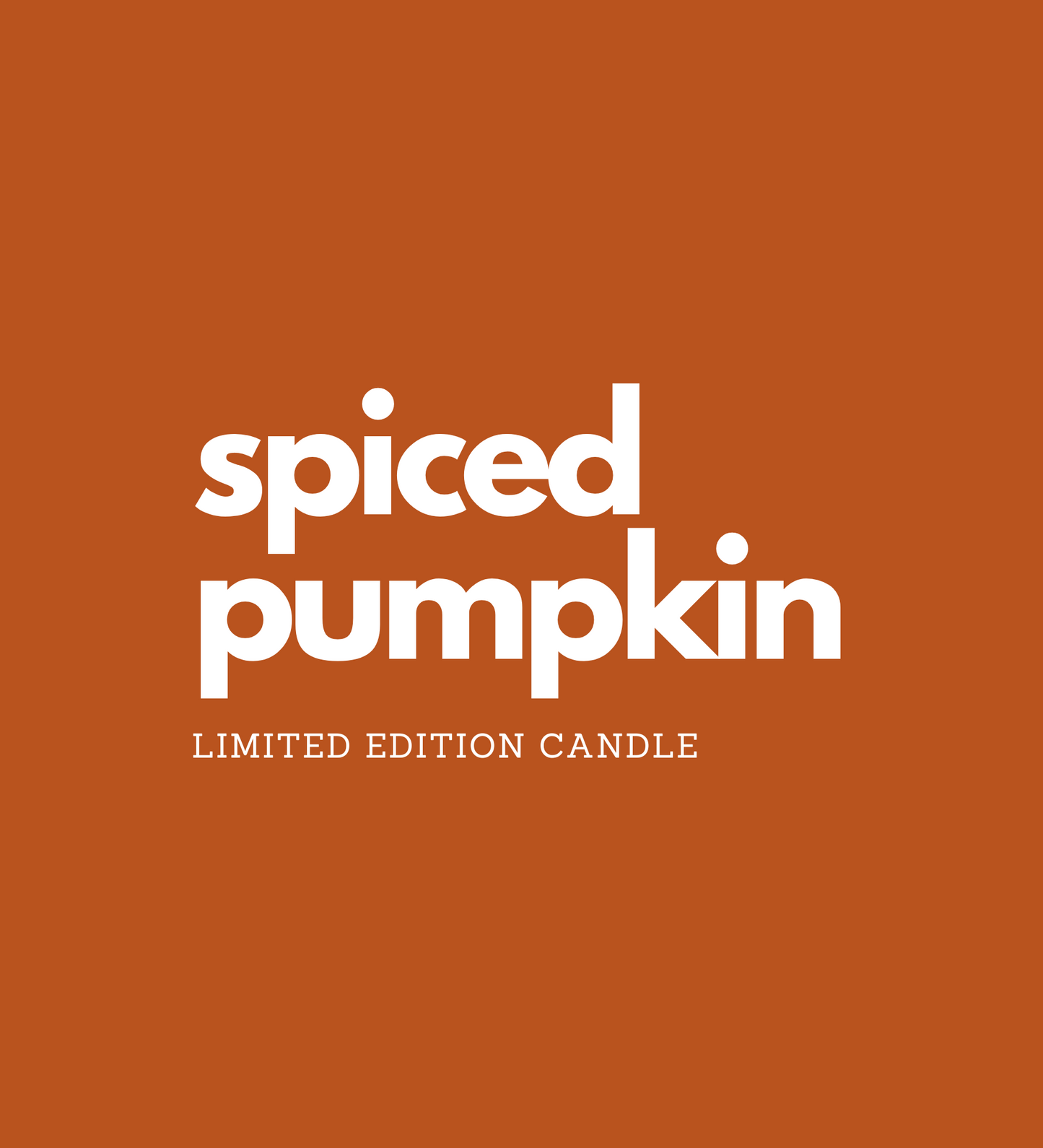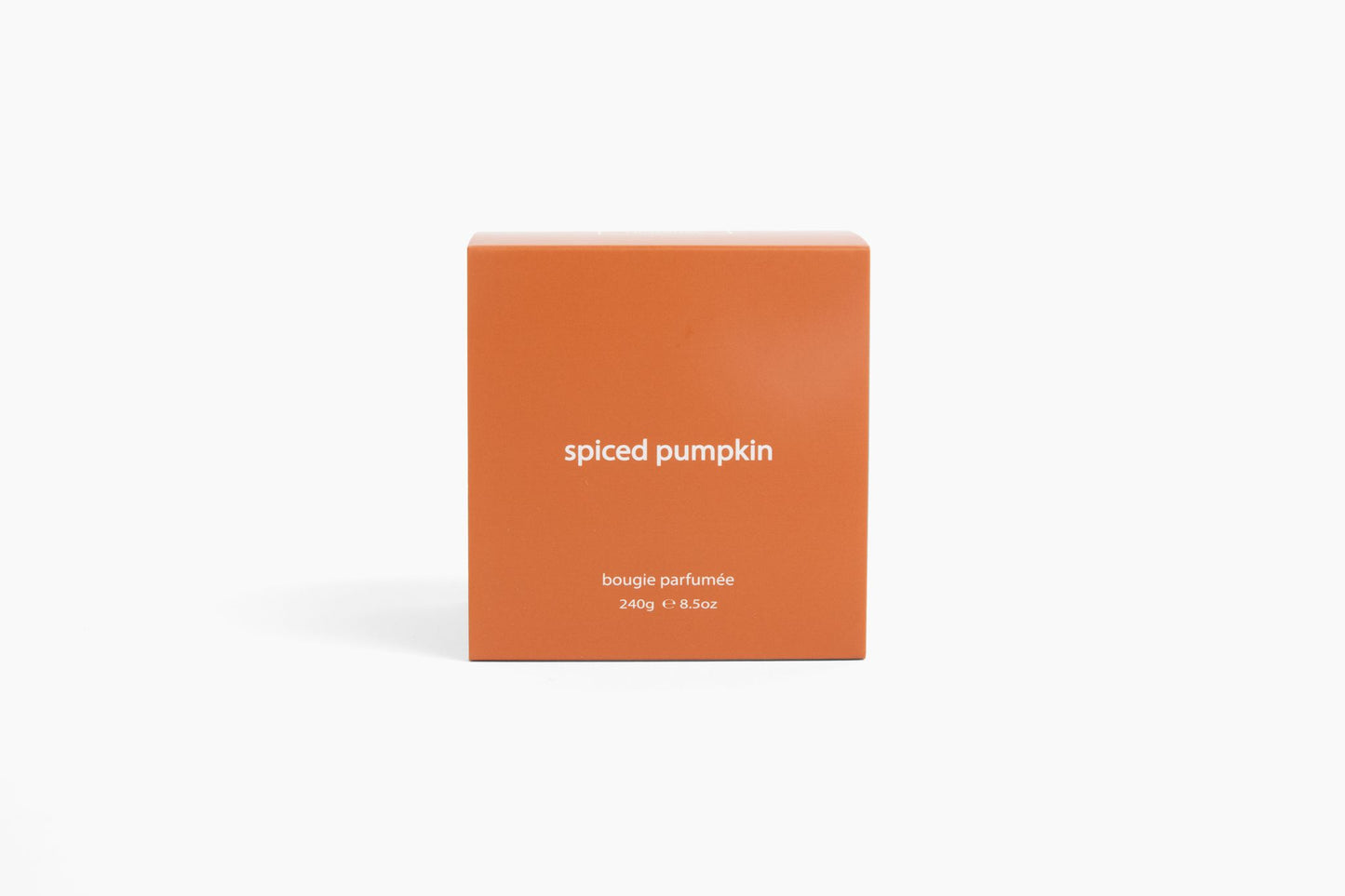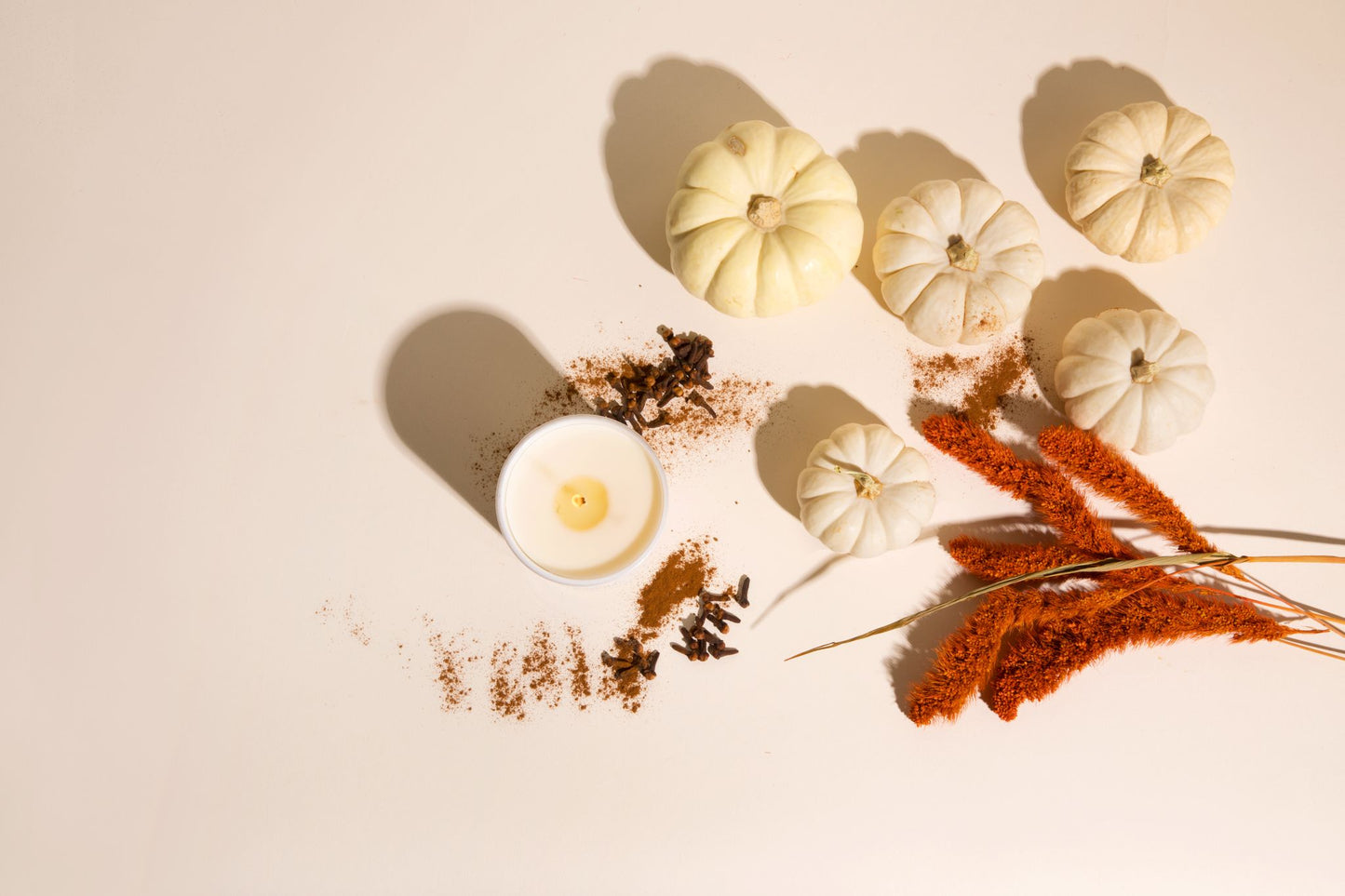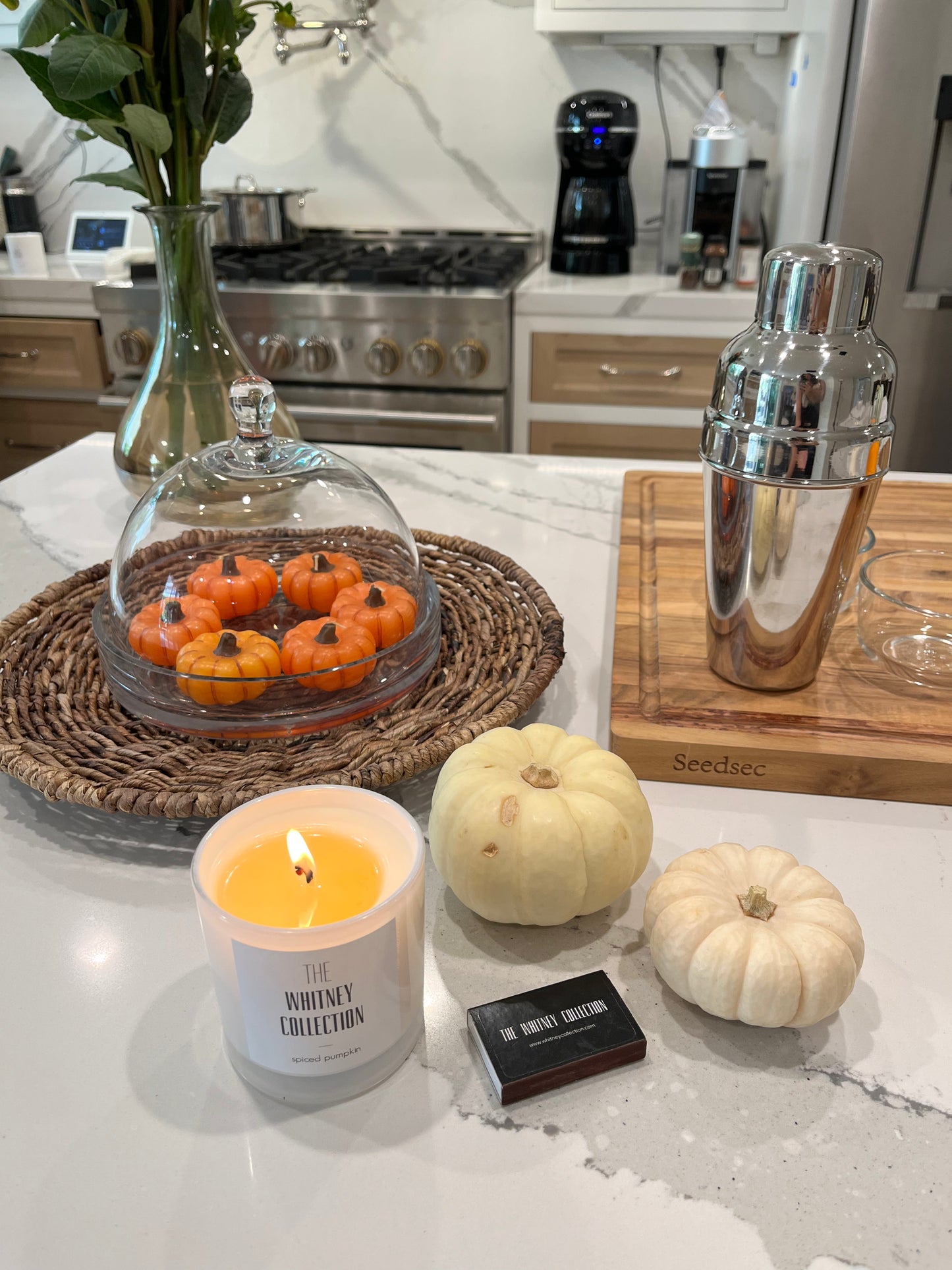 FOLLOW US ON SPOTIFY
What we're listening to while burning our Spiced Pumpkin candle.
Enjoy three hours of curated sultry jazz classics, and by the end of the playlist, you'll know it's time to extinguish your candle. An easy-listening playlist for you to indulge in the harmony of sound and scent.
The Whitney Collection was founded during the COVID-10 pandemic as a way to honor the beautiful and unique destinations of Whitney's travels abroad. With names like Montauk Linen and Desert Gypsy, you will be transported to the vacation of your dreams all from the comfort of your own home.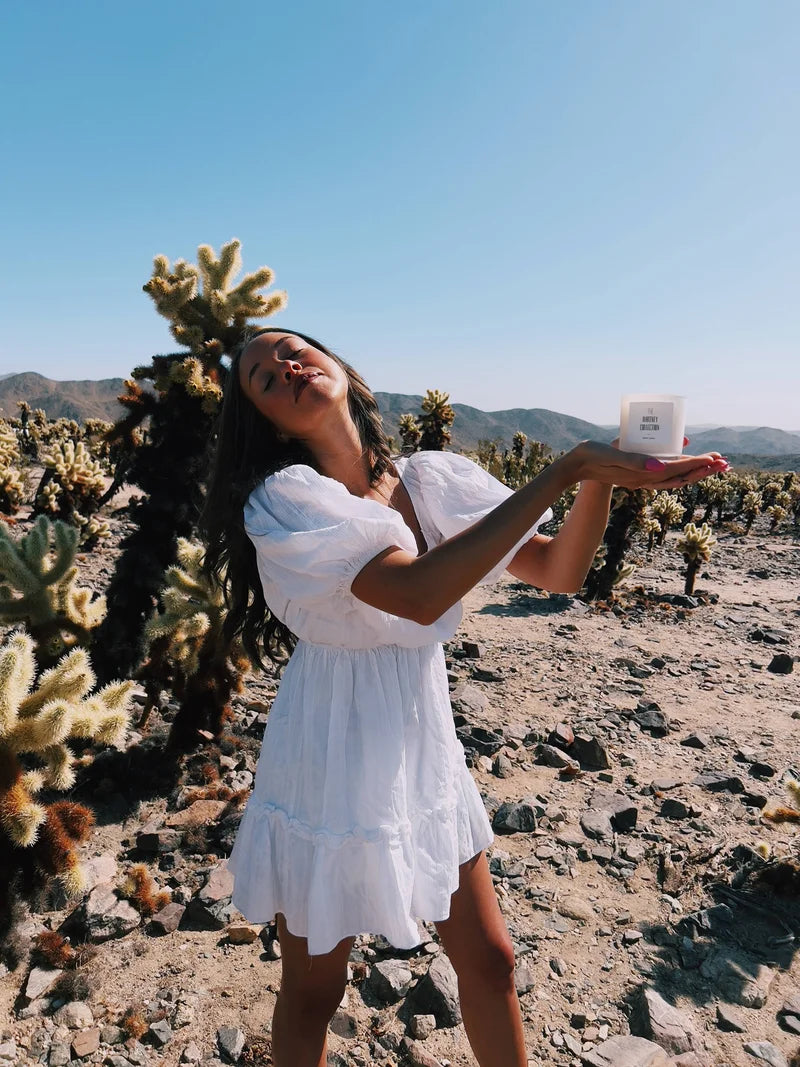 "Candles are a form of self-expression. When someone steps foot into your home, one of the first things they notice is the smell. It is a direct reflection of who you are and the habits you practice. You must always have an inviting smell burning because your guests will always remember what it smelled like when they first walked through the door."

-WHITNEY BROOKS, CEO & FOUNDER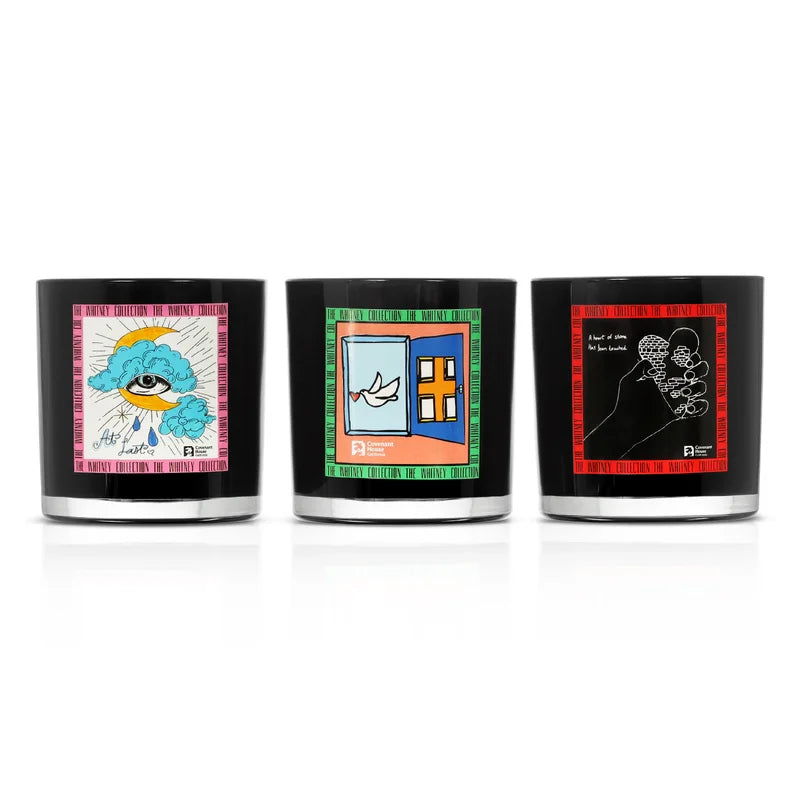 The Whitney Collection x Covenant House Candle Collaboration
With every purchase of this Covenant House Candle, a donation is made to Covenant House, a non-profit youth shelter, to provide them with services to aid youth who are experiencing homelessness.
Shop Now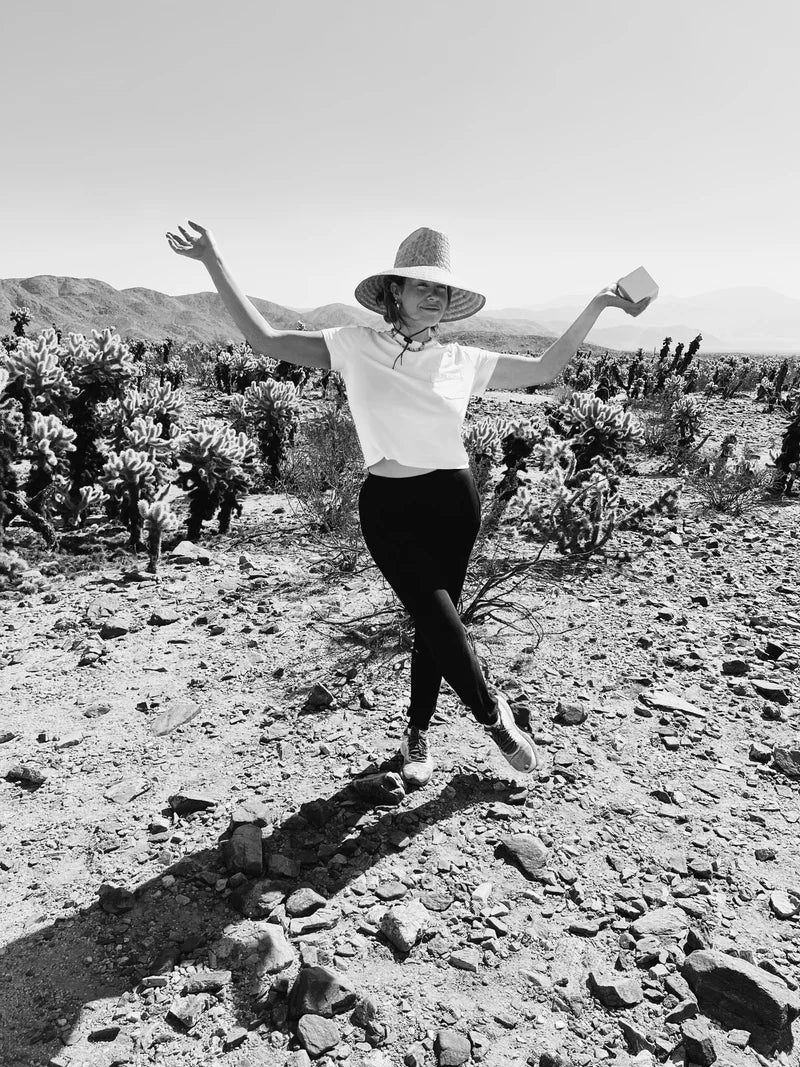 SUSTAINABILITY
When I started The Whitney Collection in 2020, I wanted to create a candle brand that would transport my customers to different places around the globe while also producing clean burning, sustainable products. I can proudly say that since the beginning, our candles have always maintained high integrity on the sustainability report.

Each one of our candles is filled with a beautiful, non-toxic blend of 100% vegan soy wax which is made and hand-poured in my hometown of Los Angeles. Our wax base is GMO-free, produces an amazing scent throw, and creates that even and slow burn that we love to brag about.

In addition to our yummy wax, we are obsessed with our chic modern style of glassware that can be washed, reused and recycled, our 100% cotton wicks that are completely lead-free, and our packaging products which are entirely made up of recyclable paper.

As a small business, we are committed to staying mother nature approved and want our customers to know that we care about your well-being too. With our continued commitment to sustainable efforts we hope that you feel more inclined and excited to burn The Whitney Collection in your homes.

XOXO,
Whitney